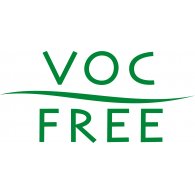 Healthy environments with excellent air quality are necessary to ensure healing, rest and a quality stay for any guest.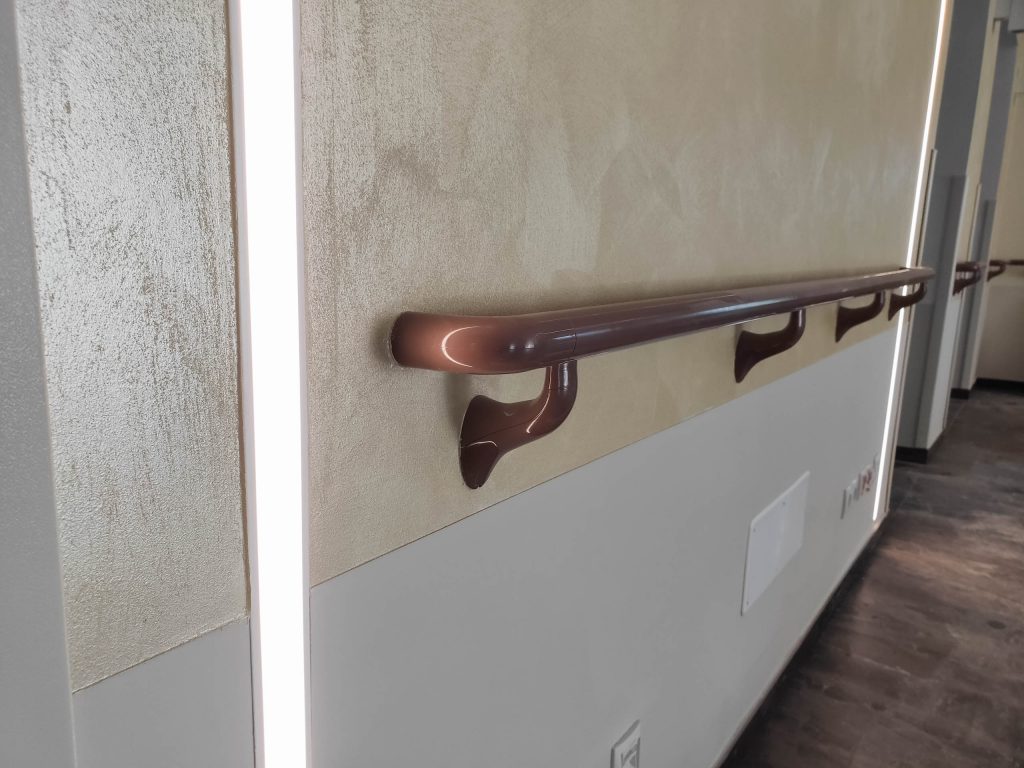 Our handrail HL.40 combines a modern design with an excellent quality / price ratio: it can be inserted in any context, both in new structures and in existing spaces, it is also easy to install.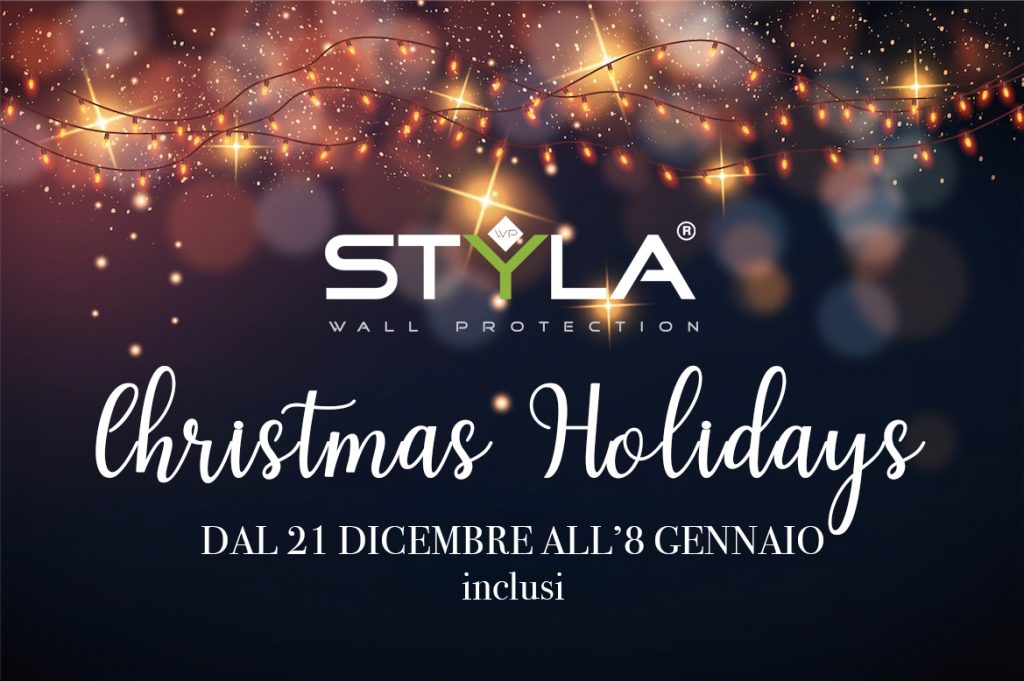 Styla will be closed for the Christmas holidays from 21 December 2020 to 8 January 2021, inclusive. Icona di Verificata con community
The H.40 handrail solution is ideal for all applications where a solid wall socket is required. The fixing washers present both in the terminal and in the wall support guarantee maximum sealing on any surface, even on double plasterboard.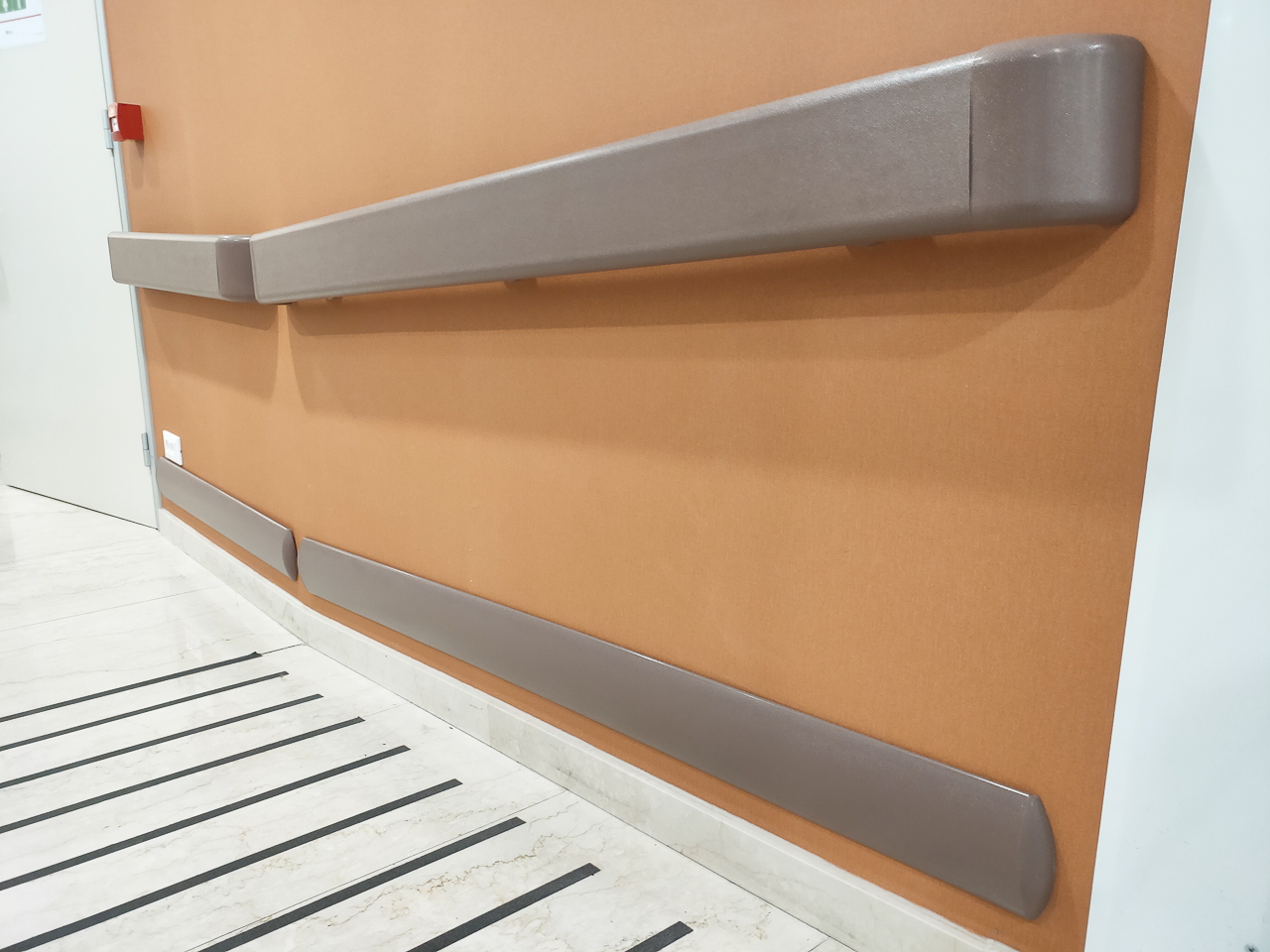 The application of a double wall protection protects the walls from collisions with trolleys, wheelchairs and stretchers, all without being intrusive in the architecture of the structures.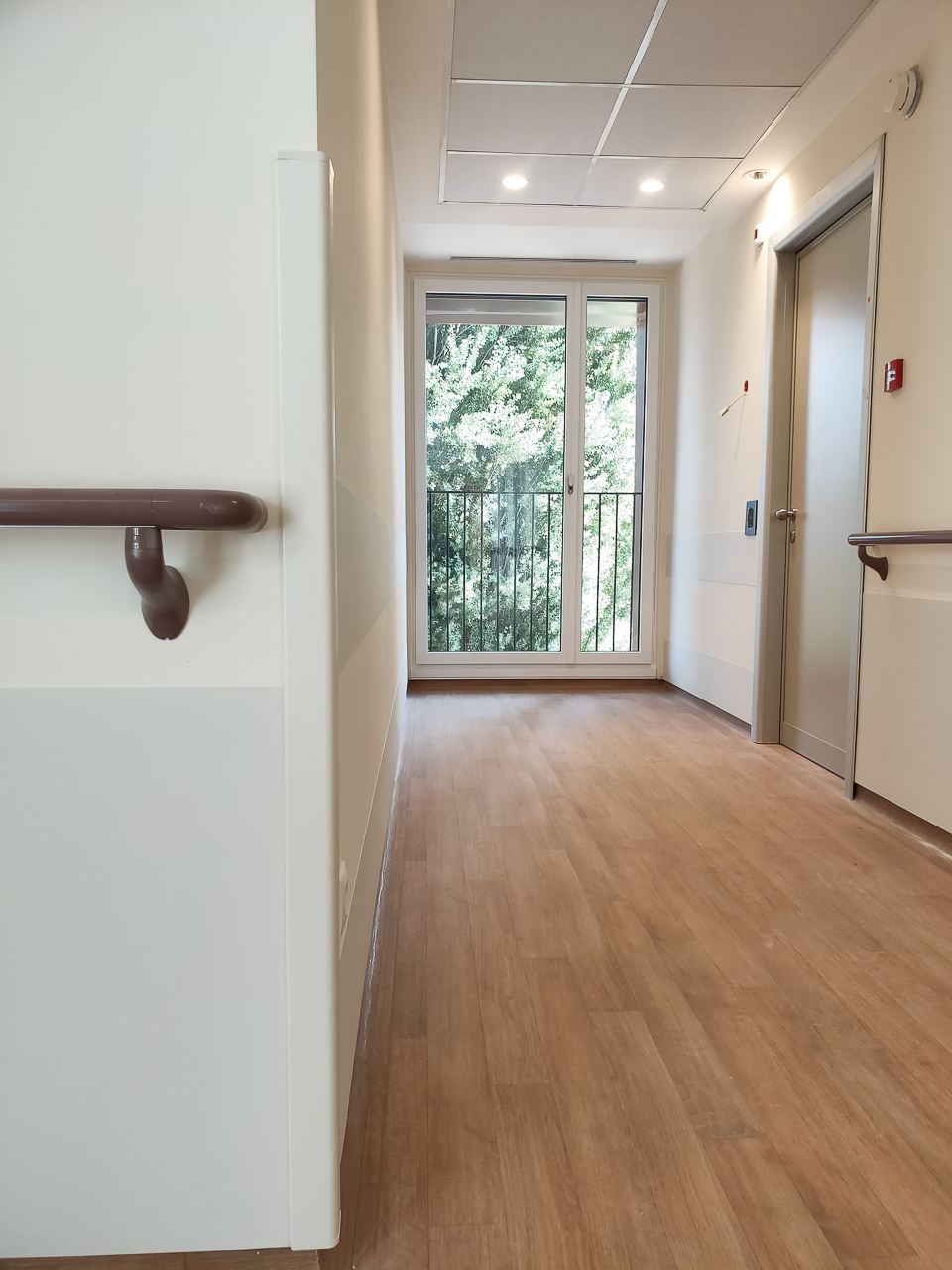 We present our work of supplying and installing wall protections at the new Waldner family rehabilitation center in Bolzano. In agreement with the client, SH slabs and HL.40 handrails were chosen to protect the walls of corridors and common areas, as well as angular CGL.50 and CG.55 to protect the edges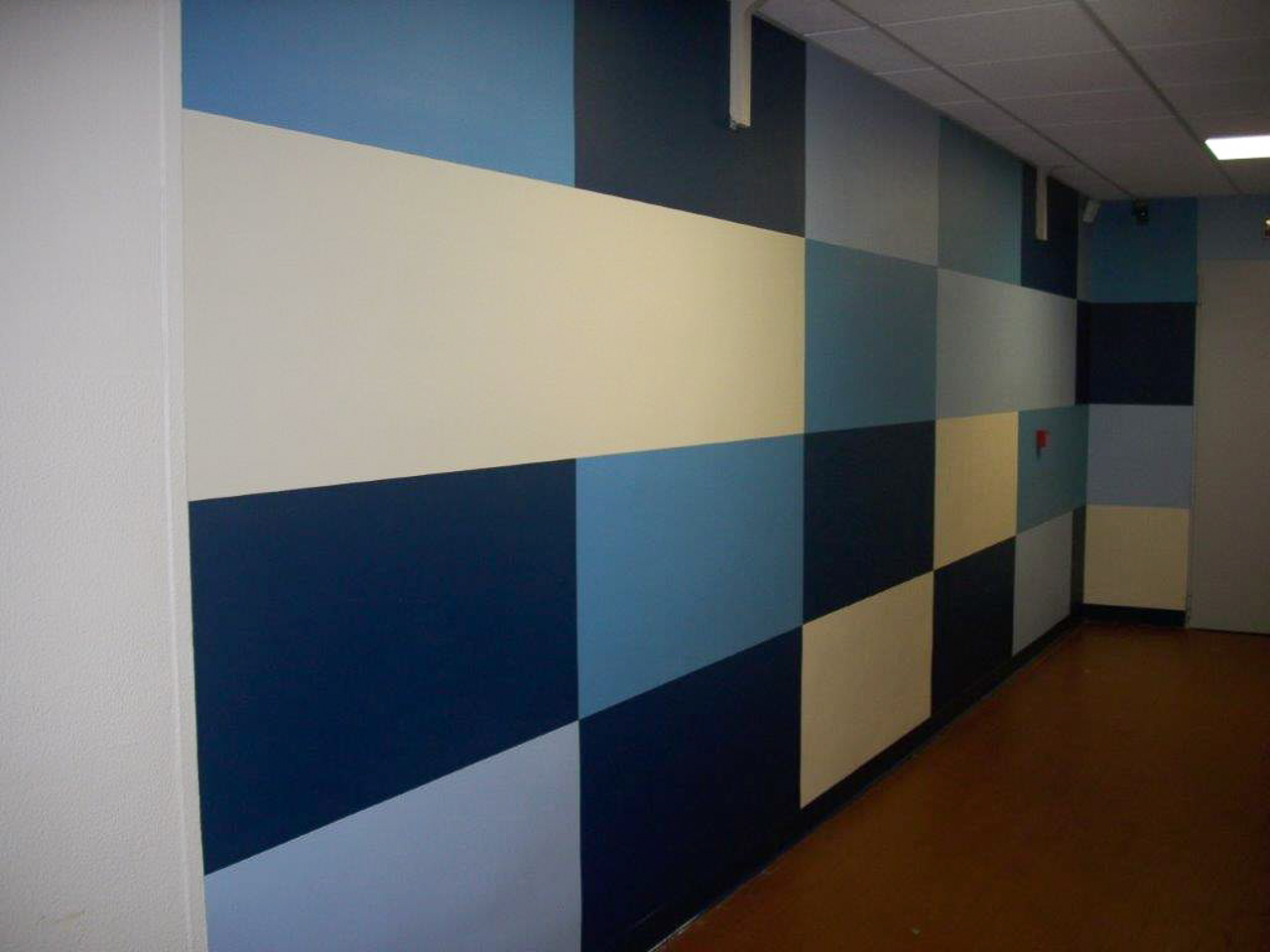 Our SH sheets not only protect your walls from everyday wear, but can also give spaces like this dining area a touch of personality.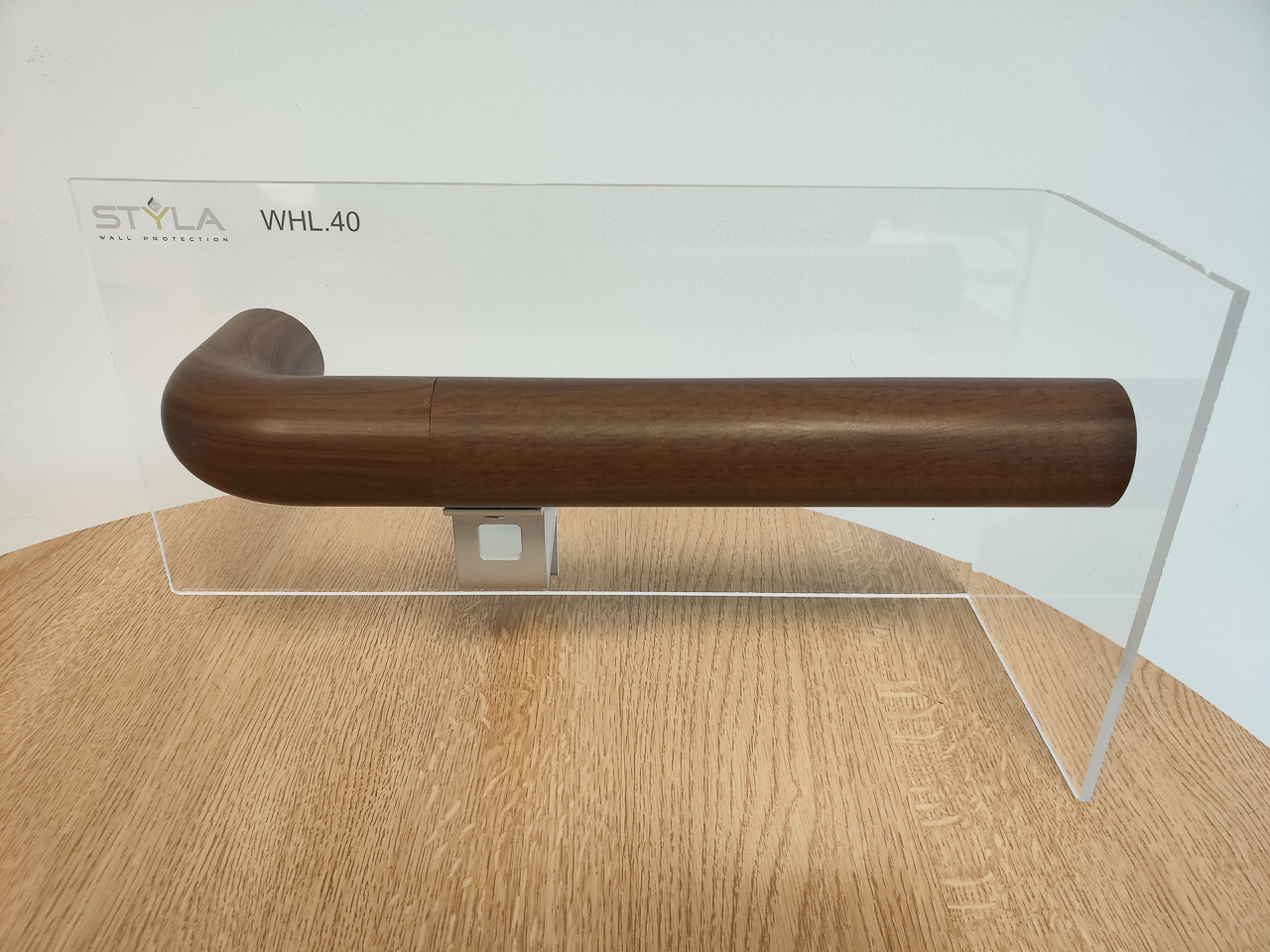 One of the new products proposed by Styla is the WHL.40 wood-effect handrail: produced in Life-Blend® it is ideal in environments such as retirement homes, to not only protect, but also embellish environments with the warmth that only wood can give.