Styla proudly announces his participation to the most important French health care exhibition: Santexpo 2022. We expose jointly with our partner SABIC Innovative Plastics, a worldwide reality in plastic materials production, whose products are a guarantee of exceptional quality. You'll find our wall protection and SABIC Lexan™ Cliniwall™ wall panels to the
Thanks to cutting edge machinery, Styla can obtain every patten and shape from SH sheets, from simple waves to the most complex and articulated patterns. The processing with a CNC milling machine guarantees extreme precision, a clean cut and very small details. Last, these sheets can be used to clad walls and
In every health facility is necessary to install a handrail, to guarantee safety for all customers. Our handrail HL.40 and AHL.40 is simple to give an elegant, durable and easy to install solution. Available in our 24 color range and also in custom tints on request.
To renew a unit of Azienda Ospedaliera in Verona we've chose to use the combination of SH wall sheets and bumper handrail BH.140. Bumper handrail BH.140 in this case avoid the impact on the wall of patient's beds, also distancing them from protruding sockets. This shows Styla's product flexibility, as they can
We've recently concluded installation of our wall protections at the new "Garibaldi-Pogliani" Foundation nursing home in Cantù (CO). The customer chose handrail HL.40 and corner guard CGL.50, both in 409 tint of our color range, all blends with common areas warm colors, giving a sensation of continuity along hallways and resident's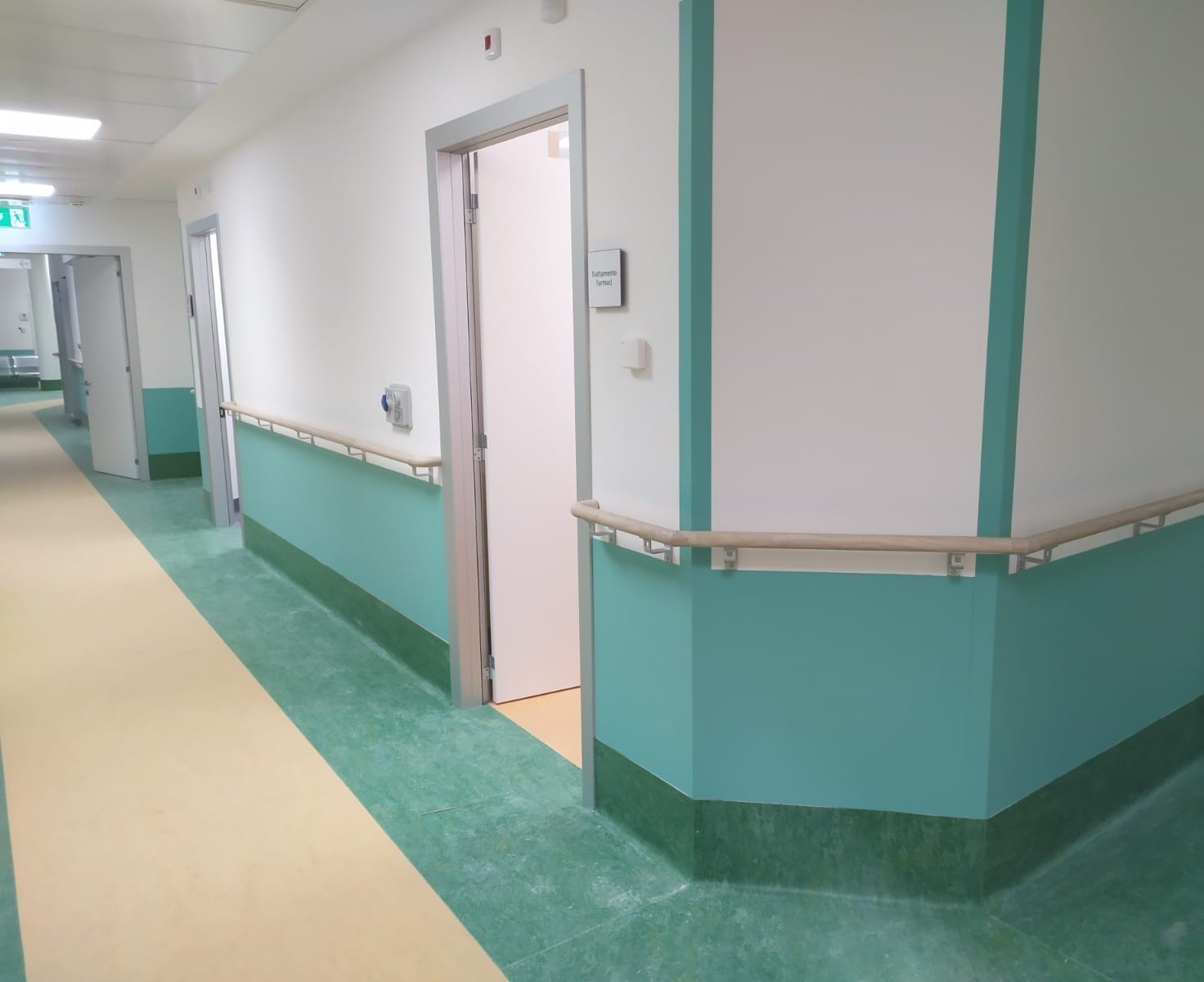 The warmth of the wood with the practicality and strength of aluminum and polymers: our wood effect handrail WHL.40, thanks to Dip-Print® technology, can realistically reproduce every type of wood. We chose to not use PVC coating films to guarantee a very realistic finish on bars and accessories, without the
Pastel colors has been chosen for this project, and also a neutral color for our B.200 bumper guard, to achieve a modern and essential environment.