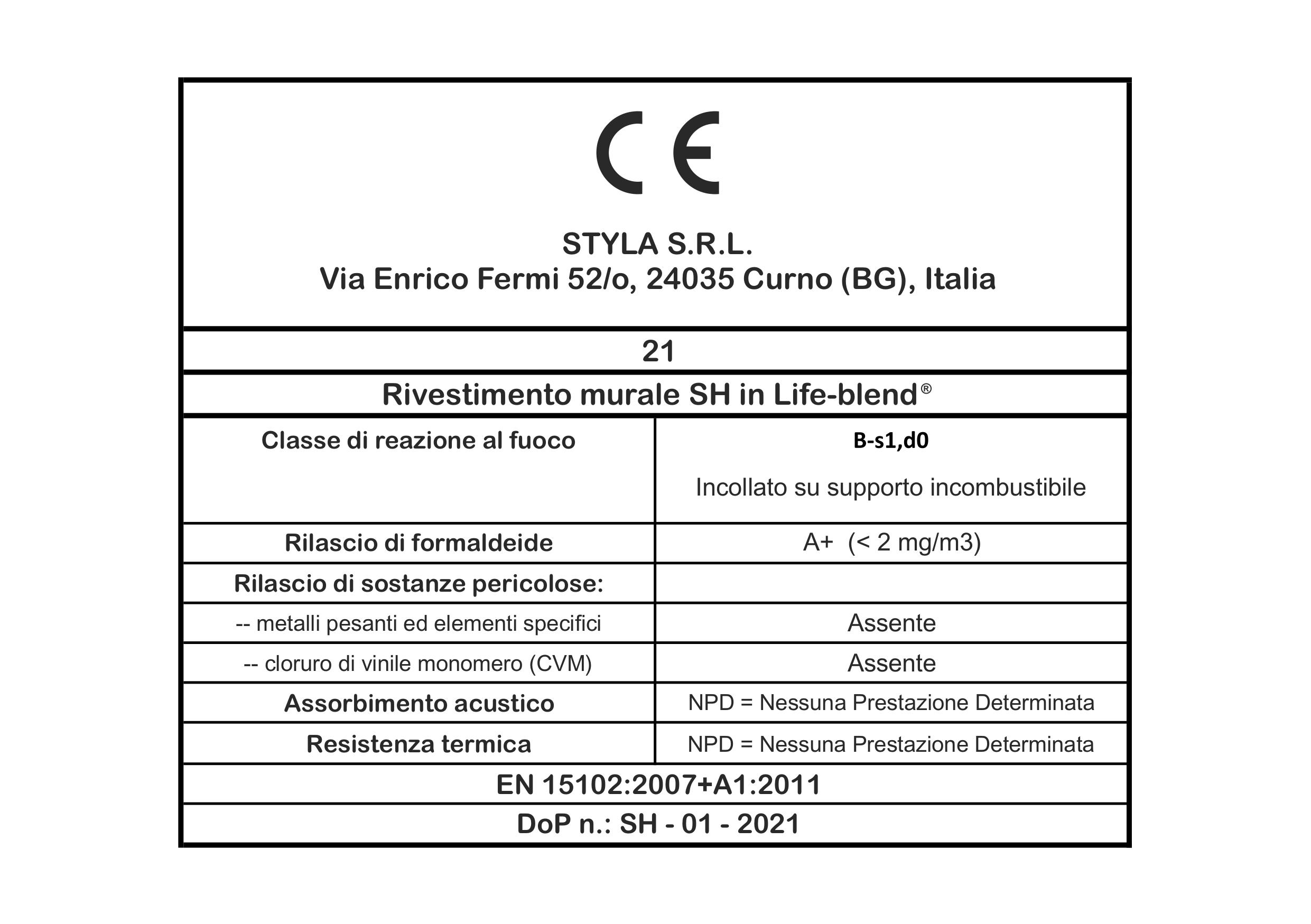 CE marking is a guarantee of quality and EU regulations respect. Our SH wall sheets respect all EU regulations related to wall cladding (EN 15102:2007 + A1:2011) to guarantee the final customer a safe product without dangerous elements like vinyl, heavy metals and formaldehyde.
If you're searching for a solid wall protection with a modern design, bumper handrail BH.170 is your product: the possibility to have a different tint for handrail and bumper make it simple to adapt BH.170 to existent colors, but also to express his identity.
Our H.40 handrail installation has been completed to RSA Residenza Primavera in Treviolo. A classic design, with a strong grip on walls and a neutral color allow the product to be inserted armoniously in a building with high grade finishes, without be intrusive.
Il nuovo corrimano AHL.40 con supporto in alluminio è ideale in ambienti moderni come quelli realizzati presso RSA San Giulio: un design discreto e non invadente permette al corrimano di integrarsi con tutti gli elementi di arredo presenti, dalla segnaletica SEBERG sino sino ai rivestimenti murali e a pavimento.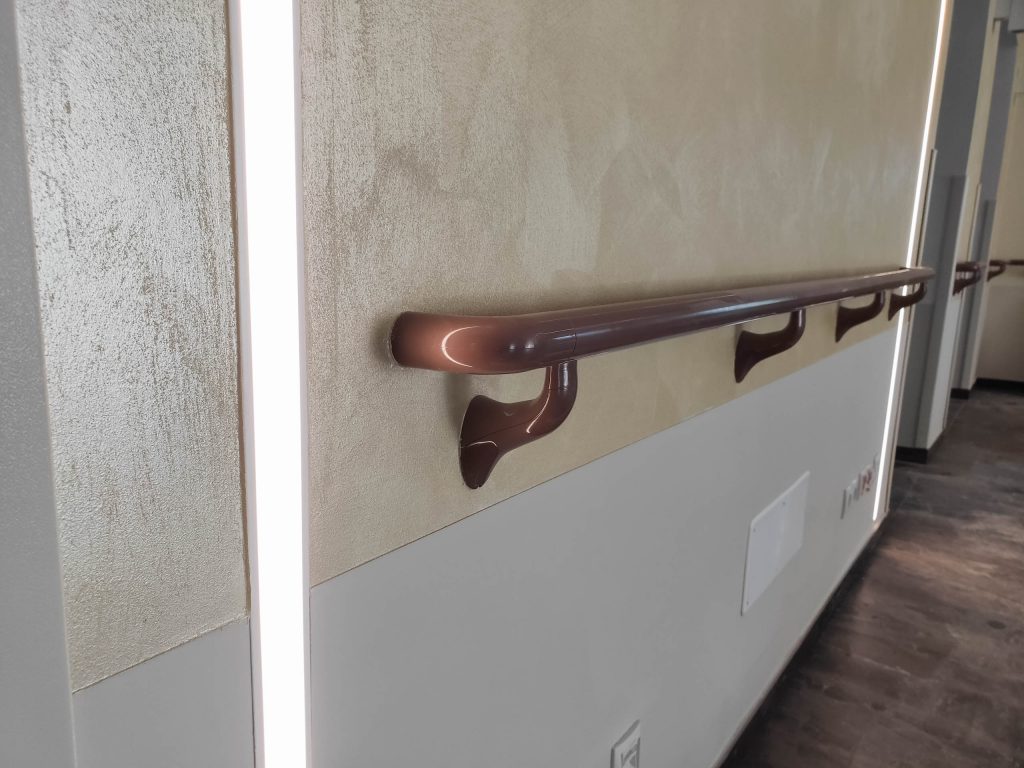 Our handrail HL.40 combines a modern design with an excellent quality / price ratio: it can be inserted in any context, both in new structures and in existing spaces, it is also easy to install.