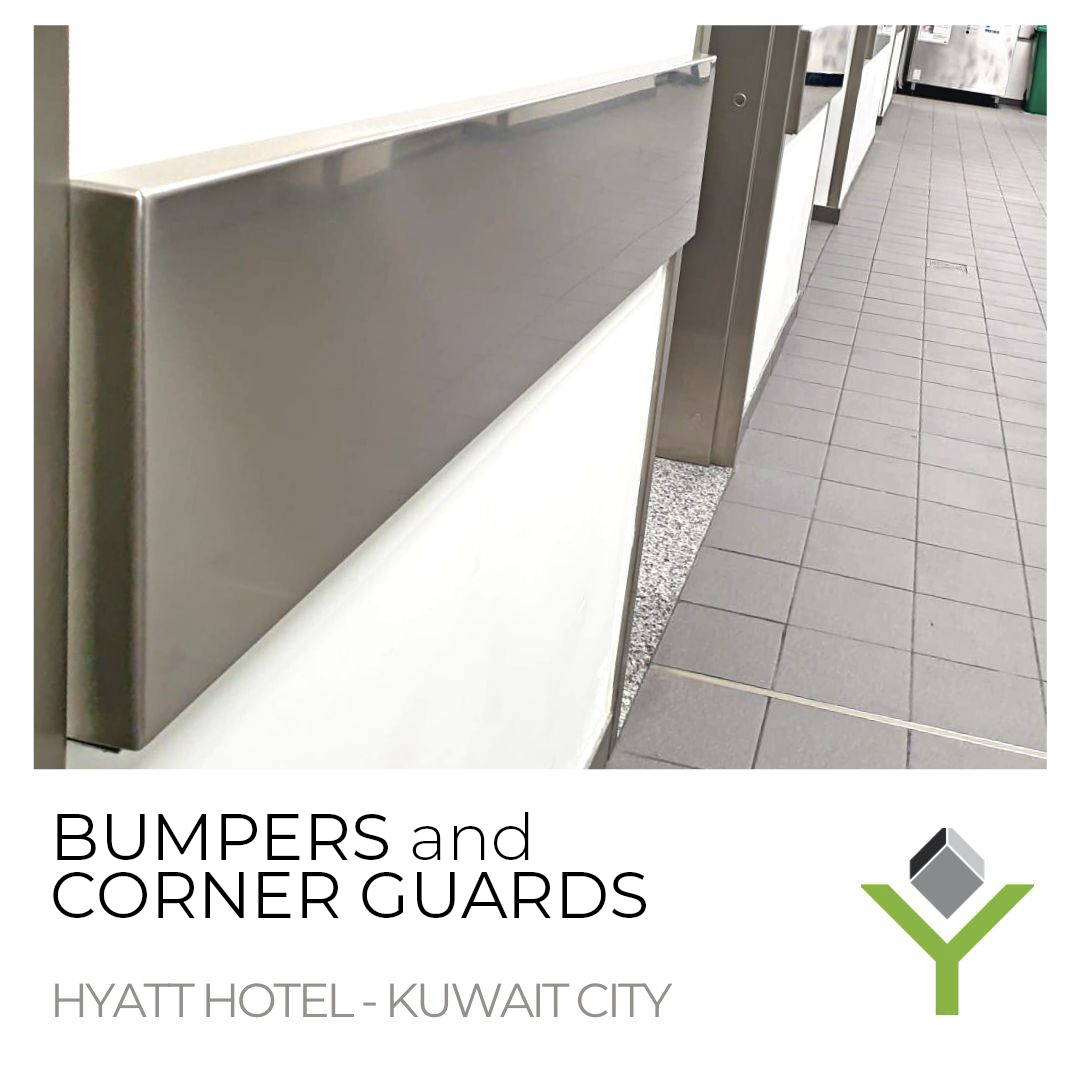 Bumpers and corner guards for Grand Hyatt Kuwait
We are excited to share one of our successful international projects. The Grand Hyatt Kuwait hotel in Kuwait City has chosen Styla as a supplier of high quality wall protection solutions.
At this prestigious facility, we have teamed up with our local partner Golden Eiwan to offer custom bumpers that provide strength and lasting protection.
We supplied the BS.200 stainless steel bumper, specially designed and made to measure to adapt perfectly to the masonry of some areas of the hotel. This solution offers strength and durability, guaranteeing maximum protection to corners and walls.
Also, in other areas, we opted for the P.200 rectangular bumper, which features an aluminum core and shock absorbing shell. This choice has allowed us to guarantee effective and safe protection, while preserving the aesthetics of the hotel.
We are delighted to have helped create a safe and welcoming environment for guests of the Grand Hyatt Hotel by offering high quality, bespoke wall protection solutions.
If you are looking for innovative and customized solutions for the wall protection of your building, contact us for more information!
☎+39 035 4156329
Questo articolo è disponibile anche in:

Italiano